Cycling Towards a Better Future
Helsinki → Hanko 27.05.2023
Suomen Metsä is a charity organization aimed at safeguarding Finland's forests. We believe Finnish forests are both the heritage and the right of every Finn. In collaboration with Luonnonperintösäätiö, we will ensure all donations go directly to the protection of the forests.

The destruction of our forests, along with the detrimental effects of climate change, threaten the well-being and diversity of our forests, and the species within them. Together we can put a stop to the destruction and protect the Finnish forest.

Join us in our efforts to save the precious forest by either contributing donations or participating in our cycling event.
We ask all participants to join us in spreading our message to all Finns; help us save our forests and our lands. You can also assist us through donations, with which in collaboration with Luonnonperintösäätiö we will found a new natural reserve for all Finns to enjoy.

Be part of the solution! If you would like to contribute through donations, you may do so by pressing the button below.
Cycling event 27.5.2023
Helsinki → Hanko
This unique event is for everyone. We will bike from Helsinki westward to the town of Hanko, a distance of about 150km. Bring your bike, friends, co-workers and family along! Be part of the solution! Seize the opportunity and take part in changing Finland for the better! Participation and registration is free.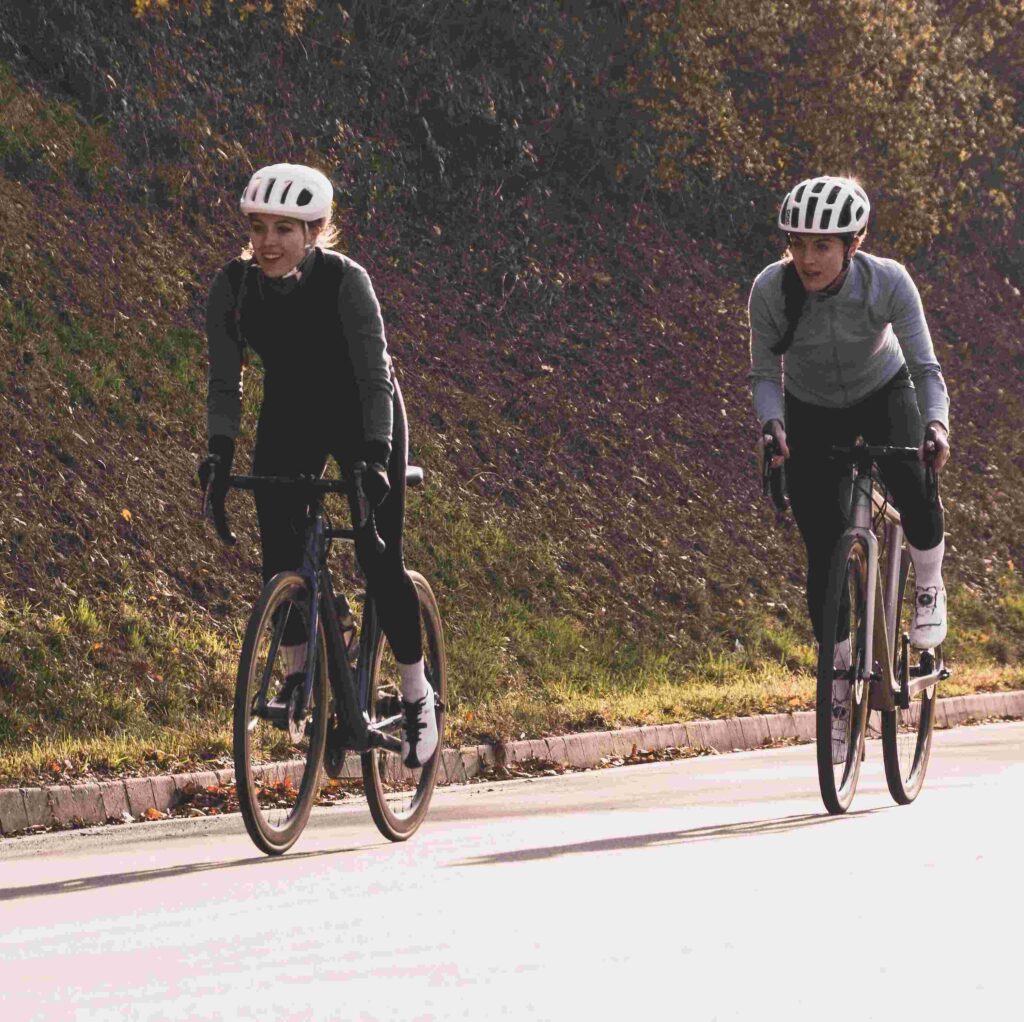 Registrations for the event have now closed
You can follow us on social media (Linkedin, Instagram and Facebook) to get more information about the initiative such as how our fundraising is going, what our major partners are doing to protect Finland's forest and who are the people behind the whole thing. Specific information about the cycling event (such as the timetable and how to prepare) will be shared on our website, social media channels as well as through direct emails to the participants, so you don't need to worry about missing anything. Now all you need to do is get on a bike and train!
What equipment do I need for the event?
You need to have your own bike, helmet, suitable (weather-proof) clothing, a phone and some ID as the minimum. There will be some water points along the journey, but otherwise every participant is in charge of their own food and drink. There will be experienced cyclists and a follow-up van to help with maintenance repair, but it is recommended to carry your own spare inner tube with you just in case.
What type of bike do I need?
That is entirely up to you. We encourage people to use whatever is most comfortable and convenient for them, including e-bikes, as this is not a race! The route also includes some portions on gravel/dirt roads in addition to paved ones, so cyclists should take that into consideration.
You can find the GPS map of the route here https://ridewithgps.com/routes/38803123. You can use the interactive map to see the route, road surface type, elevation, potential places to have a break etc. The route will also be marked physically, so you don't need to rely on any GPS device to navigate, though it is recommended.
You should aim to arrive at Kansalaistori in front of Oodi around 07:30 on Saturday 27.05.
07:30-08:30 signup confirmation, last checks of equipment and other activities
08:30-08:45 We depart from Oodi on our bikes, lead by the jänis team
First pit stop will be at the 50km mark at Pikkala ABC. The jänis will be leaving from Pikkala ABC at 12:00.
The 100 km mark will be at Cafe Classic Garage, with the jänis leaving at 15:00
We will be arriving in Hanko from 17:00
Moving the bikes to the truck
Do I need to cycle the whole trip from Helsinki to Hanko?
No, you are more than welcome to join along the way! You can use the gps map, the above timetable as well as our social media updates on the day itself to anticipate when to hop in.
How do I get back from Hanko to Helsinki?
Suomen Metsä will be providing free shipping of the bikes back to Helsinki. Unfortunately we can't provide the same for our fellow cyclists, so each person is in charge of their own transportation and accommodation (if staying the night at Hanko).
Due to railroad track works, the Hanko-Karjaa is operated by a bus instead of the usual train, with the last one leaving from Hanko on Saturday 27th of May at 20.50 according to the current 2023 summer timetable. Alternatively you can connect with other cyclists and try to organize rideshares.
I'm unsure if I can make it the whole way.
It is up to each individual to assess if they are fit enough to take part in the event. Following the route, Kivenlahti is the first stage (25km) where everyone should check in with themselves, as it is an easy spot to stop and hop on the metro to get to Helsinki. After this the next easy exit points are at Masala (33km) and Kirkkonummi (41km) train stations, after which the route diverts from the major public transportation routes.
What if I have to stop in the middle of the cycling event?
If you get into an accident and/or need urgent medical assistance, please call the general emergency number 112 and follow their instructions.
Additionally there will be a phone number managed by the Suomen Metsä team that you can call if you get lost, have bike trouble or are physically unable to continue (but don't need urgent medical care). We will have vans following the event and they can get your bike and yourself to the nearest station from where you can get back home. 
I didn't find an answer to my question.
All questions and feedback are welcome! Just shoot us an email at social@suomenmetsa.fi or send us a message through our social media channels.